On the weekend of March 8-11, 2018, the Vatican City hosted the first ever VHacks hackathon. The hackathon event was a collaboration between a student team consisting of me and several Harvard/MIT colleagues as well as OPTIC, an organization focused on research and development in connection with the Vatican.
The idea for the event originated from the student team. I served as an event director primarily with regard to managing attendees and design the competition experience. I worked with other directors and led a small team of MBA and undergraduate students to meet event objectives. Beyond these responsibilities, I negotiated sponsorship contracts with VPs at major technology companies and wrote many of the public-facing materials used for communicating the mission statement and objectives of the event.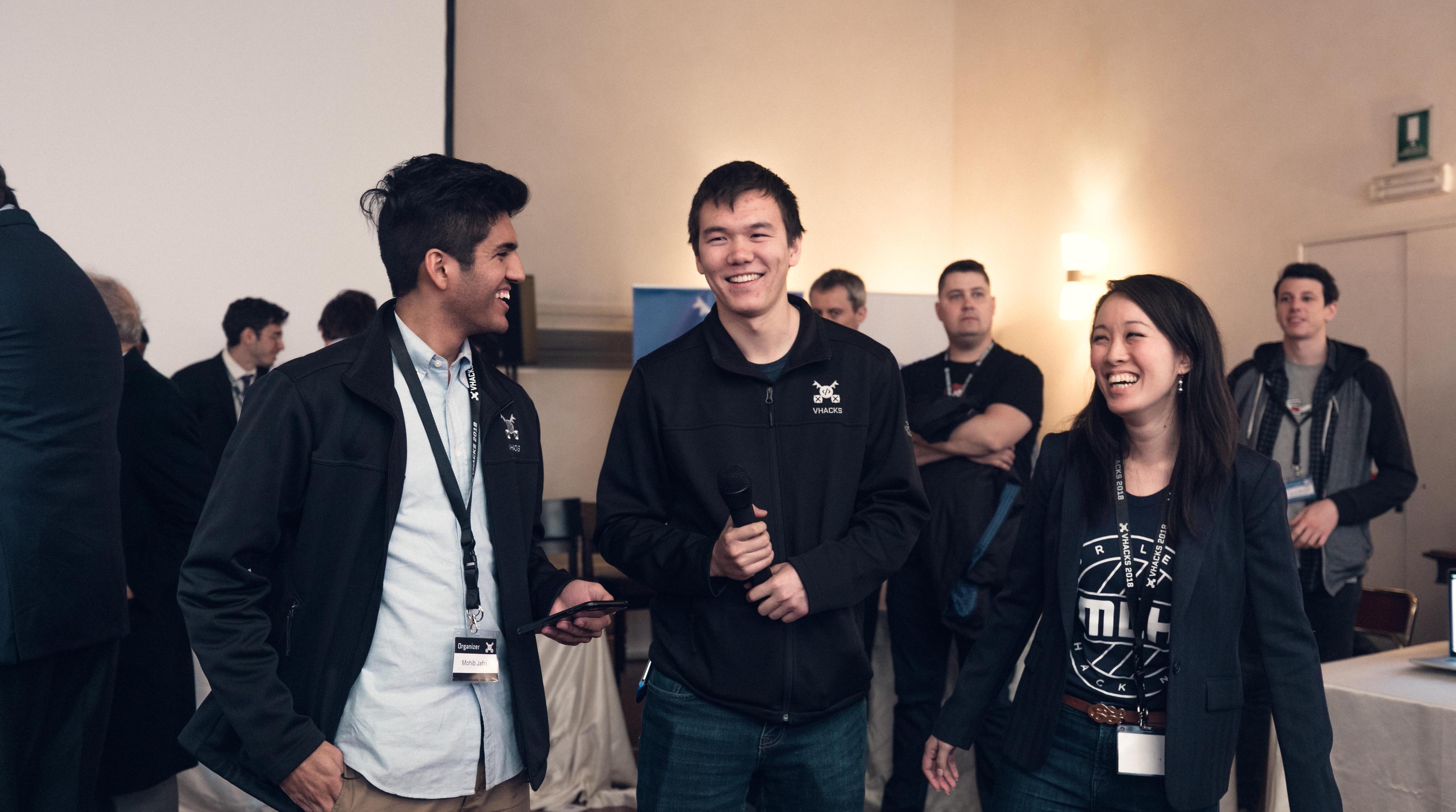 The event brought 120 college students from countries around the world to Rome, Italy where they worked for 36 hours in teams of 5 on projects related to the three topic areas: social inclusion, interfaith dialogue, and migrants & refugees. Each team was multi-national and diverse, assigned in advance of the event and balanced to include people with a variety of skills.
The hackathon was supported at the highest levels of the Vatican City, receiving a formal endorsement from the Prime Minister of the Vatican as well as the blessing of the Pope at his weekly Angelus prayer. VHacks garnered incredible interest from the media, including stories from The Guardian and Wired magazine.